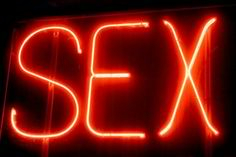 I know. Everyone wants the secrets, right? How to have sex while fat.  If you're not fat, you may wonder "is it different having fat sex?"  If you are fat, you may wonder to yourself, "is it different having thin sex?"
My guess is NO. There's not a lot of difference. Sure, maybe some positions may need some tweeking, but my guess is that it's all pretty much the same.
I mean, I can only speak for myself. I have had a "fat" body (according to the BMI and pretty much all of America's and insurance company standards) since I was 11. I have been a fat person since I was in the 3rd grade. I lost my virginity when I was 19. I have been a size 18 or larger since 1987. So, I can only speak for my own experiences.
We're all experiencing the same self confidence issues. We're all nervous about being in crazy positions in the middle of the day with the lights on.  I promise you, many women who are size 0 to size 8, have just as many insecurities as the rest of us. Fat men and women do not have a corner on the market low self esteem. Lack of sexual confidence and being uber self conscious IS the human condition. And, you might also be surprised to know that men are self conscious about their bodies, too. Men and their body image issues get over looked so often when it comes to this topic. Seriously. Many men are insecure about their bodies, their penis size, their love handles. It is a HUMAN thing to worry about your body and how it looks to someone else that you care about.
Ok, so what can we do as fat, thick, curvy women? How can we make sure we are getting the most out of our sex lives? How can we make it better? How can we turn it up? How can we leave our self doubt about our rolls, stretch marks and our fat bodies at the door of our boudoir and really have some fun?
For one thing, just speaking logically and in the interest of keeping it very very real,  if your lover has gone out on a date or two or three with you and they still wanted to go to bed with you – shouldn't that be enough validation that they are into you?  Again, speaking for myself, I am a size 22 top and a size 22/24 pants.  No matter how much black I wear or how I try to "dress for my shape" and to wear styles that are flattering on my body (according to the people who make those rules) – there is no camouflaging or covering up the fact that my body still takes up the space of a person who wears a size 22/24 pants.  As I like to say at my boutique – no matter how much black you wear – we can still tell how fat you are.
"If he or she keeps showing up naked in your bed with you over and over and over… they are into you! They are into your body exactly as it looks right this very second. They do not care that your arm fat is swinging back and forth or that you have stretch marks on your inner thighs. They are naked with you. What more do you need to know? "
I have been educating and entertaining women and couples about sex toys and sex since 2003. I have talked to thousands of people about their sex lives and they have shared so many intimate details with me. And, I can tell you that is a HUGE honor and privilege that so many people have confided in me.  And, you know what the one common question I got from all of the men I have talked to?  "How can I get my wife/girlfriend to let go and have more fun? "  I have met women who have asked me Continue reading →