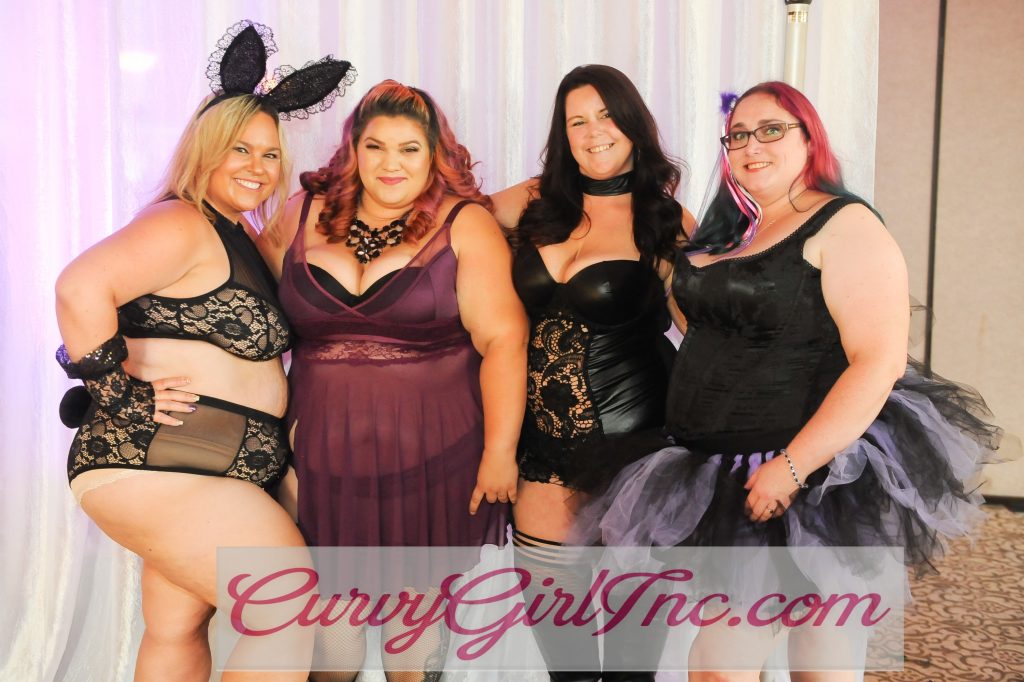 Buying Lingerie for a Plus Size Babe and Anxious? We got you! 
We all know that buying lingerie for someone else is tricky! I mean, buying regular clothes for another person is tricky, even if it's just a sweater, right?
And, for men who buy lingerie for women, it's especially intimidating because many men are not that familiar with how women's clothing is sized and labeled.
Buying the wrong size can be problematic and rarely leads to hot sex.  (Our plus size lingerie store link is here: shop.curvygirlinc.com)  We want to help you have lots of hot s.e.x.!
Since men do not typically have much experience with women's clothes and sizing, this is specifically written for men who want to buy lingerie for their wives, girlfriends, or lover. But, I hope this is helpful to any/all humans who want to buy lingerie for someone other than themselves because this crap is hard!
Men tell me that women's clothing and sizing is confusing for them. (I hear, ya! It's confusing for us, too. Typically, when we have a new customer at our boutique, we tell our customers they can be anywhere from size 1x to 6x no matter what size they are.)  I swear lingerie designers live in an alternate universe. Sometimes I have no idea where they get their sizing guidelines.
But, honestly, it is difficult for men or women to buy lingerie for their love. So, we want to give you some tips to help make it easier and hope we get it right the first time.
6 Tips for Buying Lingerie for Your Lover
1.  Pay attention to the colors she likes to wear. Look at her closet or pay attention to what you see her wear to work or out for fun dates with you. Are there colors you know she hates? There is likely a theme in her wardrobe. Does she like neutrals? Does she wear yellows or oranges? Do you see her wearing a lot of reds or purples? Pay a bit of attention so you know what to not to buy. I am sure there are some colors she hates and some colors she loves.
2. Do some snooping. Without looking too creepy, look in her underwear drawer and see if you can see if there is a theme of sizes in there. (We all have several sizes of everything. Women's clothes are random like that.) So see if  you see a bunch of one size or check the one's she put away recently as those are the one's she is wearing the most often or most recently.
3. Do some more snooping.  While you're in her underwear drawer, see if she prefers thongs, g-strings or booty shorts/boy shorts? You can certainly try to buy her something new and different, but be sure you are thinking of her, too.  Not just what you want to see her in.
4. Check her dress size and pants size.  This is what is really going to help you figure out what size to buy her when it comes to lingerie. If you can write all of those down or put them in your cell phone, you will have them everywhere you go. So when you want to buy her something nice, you will have her sizes all ready to go. If you're looking for help from us, these are what we are going to ask you. What dress size, pant size and blouse size does she normally buy?  (And, again, look at the stuff you see her wearing most recently.)
5. Please find out her bra size, too.  So, gentlemen, when it comes to bra sizes, we need her band size and cup size.  Both pieces of information are important. The band sizes is the measurement around her rib cage and will help us to figure out which size lingerie to put her in.  The cup size also will help us if she is between sizes. For example, if she is a D cup or a DD cup then we can recommend the size that will fit her breasts.
6. How tall is she?  If you can also have a good idea for how tall she is, that can also help us to guide you. Is she 4'11" or is she 5'10"?  You don't have to be specific, but a general idea is very helpful. This can rule out a few styles so we can get closer to that perfect piece to make your Valentine's Day extra special and extra hot.  And, not having to make a return or exchange is much much sexier for everyone involved.
Feel free to call us at the boutique with your questions if you are shopping online. We can also take your order over the phone.   Tel: 408-264-4227
Here is the link to our ONLINE store and we to ship our plus size lingerie all over the world.  Shipping is $0 – 14 anywhere in the U.S. no matter how many items you buy. We also have romance toys on our website, too.  Here is our site address shop.curvygirlinc.com   We do also ship all over the world.
And, I know this will sound self-serving, but do not wait until the last minute of your special girl is plus size. There are so few places for us to shop and this time of year, they sizes and styles go quickly.  We do sell gift electronic certificates and have lots of other fun stuff if the lingerie still intimidates you'  but the more time we have the better.
Be sure to join our Facebook community if you would like to see our new products when we post them !
and on Instagram we are http://Instagram.com/CurvyGirlLingerie
15off  is a code good for 15%  off   :  use it on our website   http://shop.curvygirlinc.com
Here are our international shipping rates:
Domestic Shipping in the U.S
USPS First Class (3-10 Business Days) $9  This is the amount of days once it leaves our warehouse
USPS Priority Insured w/ Tracking (up to 3 business days) $14 

This is the amount of days once it leaves our warehouse

Express/Overnight Shipping $45  (Please inquire for availability) 
Standard International Shipping 
(7-20 business days) 
Shipping to Canada will be $19
Shipping to the UK $25
Shipping to Australia and New Zeland $35
Western Europe like Spain, Italy, Netherlands, etc  $28
Rest of Europe like Austria, Bosnia  $28
Shipping to Singapore, Taiwan, Philippines, Hong Kong and Nepal $35. (And other Asian countries)
Latin America $30
Middle East / Africa $40
International Priority Shipping $45
Be sure to become a Curvy Girl Insider.  Text us the word curvygirl to 22828 and find out about our
deals and sales!
how to buy lingerie for a fat girl
how to buy lingerie for a woman of size
what size lingerie do I buy my wife
how can I get my wife to wear lingerie
what size lingerie do I buy my girlfriend
how can I tell which size lingerie I should buy
do fat girls wear lingerie  


Comments
comments