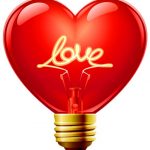 I know, I know.  It is a bummer, but it is time. Hey! We are celebrating 5 years this September. That is pretty amazing, right? And we created an amazing, strong and generous community full of beautiful and gorgeous fierce fatties and lots of super amazing allies. I am BEYOND grateful to each of you for all of the super sweet memories from the last 5 years. (Our FB community is here: Curvy Girl Lingerie on Facebook.)
But, as the headline says, we are not going anywhere. Just no more brick and mortar boutique in San Jose. (Doesn't mean we won't have one again in the future, but I need to take care of my brain right now. You can read my blog about my trigeminal neuralgia here.) ** Some days I am great, other days I am not. TN is called sometimes called the "suicide disease" but I promise you, I have never felt suicidal. So, no worries there. Either way, I do not feel like my brain is the same. I have some healing to do and my nerves need to repair themselves.  150,000 people are diagnosed with it each year. I guess I am extra special. Or just extra. 🙂 **
We have big plans, though and we plan to stay very active in the San Jose area with our fun rad fatty events like Curvy Girl Karaoke Aug. 9th, our fifth annual fashion show is Oct. 8th at Villa Ragusa, a holiday Pop Up Shop at my friend's pole dancing studio, Sedusa Studios, Dec. 3rd and lots more fun stuff.  So, I promise, we are not going away. Just re-imagining Curvy Girl 2.0. We will continue our online store. Redesign the website to make it easier to use and easier to find products for your body. And, you will always be welcome to call us at our same telephone number for advice for sizing for you. 408-264-4227
We have some really creative ideas for the future of Curvy Girl. There are hundreds, but I will include a few at the bottom of this blog.
I know some have heard that I was diagnosed with Trigeminal Neuralgia last July 2016. It is like a pinched nerve in your brain. NO FUN! And, after Facebook changed their algorithm to start suppressing my Curvy Girl posts on our Curvy Girl page, I got really depressed in 2015 because they really crushed my business. (To be fair, they did this to all business pages. Not just mine.) But, it had a profound effect on my business both locally and online.  (Thankfully, the online business has picked up a bunch since last October.)
So, about a four months ago, I decided to go back to therapy; one month ago I started taking Effexor for my anxiety and depression. I asked my Kaiser doctor if she would prescribe it for me since it works well for my Mom and other family members. I have not felt this good in 10 years. I am so happy I  made myself go back to therapy to work on some grief, ptsd, likely perimenopause and all the things that go with owning a boutique. (Stress: Think robberies, broken windows from being vandalized 3 times in 2 months, slow days, bargain shopping people who grind me down on price, fat shamers/trolls, etc.)
The talk therapy has really helped me get clear about Curvy Girl 2.0. And, talking with my close friends, sweetie, parents, loyal customers and my CPA helped, too. Again, so grateful to my personal community and my Curvy Girl community.   (I talked about my depression and adjustment disorder here, too, if you would like to read it.)
I was very worried about letting my community down. Honestly, when I have talked about Curvy Girl 2.0 and re-imagining Curvy Girl without the boutique, I have had a few people in my Curvy Girl community tell me things like "but our community needs you so much."  Ugggg.  But, I know they do not understand all of the stress that comes with running a boutique – not to mention all of the emotional labor that comes along with being a part of the fat acceptance and body liberation movement. (My activist friends will appreciate this point! It can be exhausting. It is also very rewarding at times. But it does takes a toll emotionally no matter how thick your skin is.)
I am also super grateful to my landlord who was very sweet, generous and kind when I talked with him about getting out of my lease early. It was so upsetting to me to make this decision as Curvy Girl really is my baby. I have made so many deep and meaningful friendships and had so many astonishing experiences since I opened my boutique. It was so nice when my landlord was so understanding. (I feel bad I bawled on the phone to him, but this is hard stuff, ya'll.)
Ok, so now you know my story. Here are fun ideas for our future.
Coming Soon: New & Improved Curvy Girl Lingerie! Curvy Girl 2.0
Over the last five years our community of curvy women has grown, expanding from San Francisco's Silicon Valley to include fat, beautiful, sexy women around the world. With this in mind, we're reimagining Curvy Girl Lingerie to offer new services that will better serve more customers.
For women around the world: We will continue offering a wide variety of sexy lingerie and fun toys online so you can keep on enjoying deliciously hot sex! PLUS we're developing a subscription service to ship lingerie and sex toys to those of you around the globe!
For curvies in the San Francisco Bay Area: We will be closing our store Sept 16th after one last big party at our boutique.   We want to increase ways to help you love and embrace your beautiful curves – and come directly to you! How?
We're developing a Curvy Girl Lingerie Home Party Plan so you can get together with your girlfriends, enjoy each other's company while learning about the hottest and newest products and take them home with you! As this service grows, options will be available in more cities across the country.

We'll continue to host lots of local events for fat community outreach. We have already scheduled a book signing on July 29th for Big Gal Yogas brand new book. Our

Curvy Girl party on September 16 and our annual fashion show on October 8. Stay tuned for more events, too! (We have events planned one for every month through December including a holiday pop up on Dec. 3rd at Sedusa Studios in Campbell.

We are developing a subscription box that will take into account your sizes, preferences and taste. Then, once you sign up for our subscription, we deliver the lingerie and / or toys to you 6 times a year.

One day, we hope to offer "By Appointment" opportunities for you to try on lingerie and get recommendations from me about sex toys and other fun products you and your partner will love. We will have to see how my brain is healing and see if we can even manage this idea, but it would be sort of like how Modcloth use to have their events where you could make appointments to come and get sized for their dresses.  But, give us some time on this one. I want to make sure I am not signing myself up for too much just yet.
Of course all our local and curvies around the world will be able to buy online as well!
As you can tell, we have a lot of exciting ways we'll continue to encourage ALL women to love and embrace their sexy, beautiful bodies right now and in the future! Please let me know if you have questions about the changes we'll be making for a new and improved Curvy Girl Lingerie!
Be sure to go to our Events page on our Curvy Girl Facebook Group as we have 7 or 8 events already scheduled.  We still want to see your beautiful faces and we hope we can continue to count on all of your support.
I truly believe every BODY deserves to feel beautiful, relevant, sexy and have lots of hot sex!
Love, Chrystal


Comments
comments