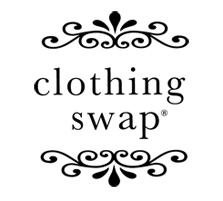 Hey all of you Curvy Girls. I am going to have a clothing swap at the store on Monday, Nov. 19th in the evening. I hear my girlfriends talking about their clothing swap stories all of the time and I can never participate. Now it's time to have our own! (My Curvy Girl store is at 1535 Meridian Ave, San Jose, CA 95125.) Be Good. Be Green. Be Glam at Curvy Girl Lingerie in Willow Glen.
Here are the guidelines. It's $5.00 to participate. I am going to ask that we have a minimum of 15 women. If we don't end up with 15, I will refund everyone's money. I am going to cap it at 25 women. Everyone who RSVP's brings 5 items of clothing/shoes or more. (See link below where you can PAY and RSVP.)
The types of items and sizes I am looking for… please bring shoes, boots, jeans, jackets, shirts, sweaters, skirts, dresses or pants. I think we should start at size 14 and we can go up as high as you want. Nothing smaller then 14 please. We will split up the clothes into size ranges and try to organize them and see what we can come up with.
Anything that is left over, we will give to the Career Closet at Princeton Plaza mall. So come join us. I will use the $5.00 to buy refreshments for us to nibble on that night, too. If you want to make a Curvy Girl purchase that night, I will give everyone 10% off any of our lingerie, shoes or novelties, too.
Here is the Eventbrite link to RSVP so we have a good count: http://curvygirlswap.eventbrite.com/#


Comments
comments