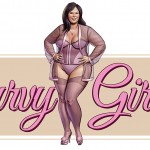 So we have been open for 3 and a half months and we have over 2,700 fans on Facebook and a woman surprised me the other day on Facebook and said "I wish you had a store in San Jose."  Ok. WOW. Eye opener. Clearly my marketing is not very clear so I thank her for that big HAMMER over the HEAD moment.
Our Curvy Girl Store is at 1535 Meridian Ave, San Jose, CA 95125 We are in between the Three Flames and Rookies in the Willow Glen section of San Jose, CA.
I have been a business owner for 10 years. I can tell you that all of my best ideas and all of the best insight comes from my customers. You all know way more then I know, that is for sure. Curvy Girl is just my newest venture!
So, clearly, even though she is a fan on Facebook, she did not realize I had a store. To me that seems so obvious and it is my crowning glory! But, some how the messaging was lost on her and she is in San Jose. (Find us on Facebook.com/CurvyGirlInc)
So thought I would scale it all way back and just put it out there again. Yes, we are a brick and mortar store in the Willow Glen area of San Jose. We carry lingerie, panties, corsets, bustiers, bedroom bras and stockings specifically for curvy women who are size 1x to 6x. If you buy a size 12, 14, 16, 18, 20, 22, 24, 26, or 28 we may have something sexy for you.
We carry all sorts of styles to try and have something for everyone. We have some very modest robes, soft and pretty baby dolls and we even carry some kinkier lingerie called the Fetish line from PipeDreams. We are Curvy Girl owned and we give fantastic customer service. We like to find the right style that makes you feel like the sexiest beast to walk the earth!
We also have sexy shoes in large sizes up to a size 12. We carry all sorts of other goodies, here, too.  Edible massage oils, chocolate body paints, yummy rose petals in time for Valentine's Day and so much more! Stop by and check us out!
Sincerely, Chrystal Bougon
Tel: 408 264 4227
oh and you can read our plus size lingerie reviews on Yelp here:
http://www.yelp.com/biz/curvy-girl-lingerie-san-jose


Comments
comments