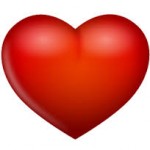 Our original "Regular, Un-photoshopped" selfie campaign was wildly successful thanks to all of you! Let's do it again – but this time with a Valentine's Day theme. And, I want to GIFT some Curvy Girl Lingerie to you lovely ladies as a gift.
Here is how you can participate in this "SELFIE" campaign. For starters, ALL bodies are welcome. As you may know, we celebrate all bodies at Curvy Girl Lingerie. We believe all bodies are beautiful and all bodies are imperfectly perfect.
Our original campaign was designed to create empathy and compassion. It was designed to let "regular" women – sitting at their computer reading this on their laptop, or on Facebook, or maybe on their Kindle… to show all of us what a woman who is NOT a model – what we look like in our lingerie.
To participate, start by SHARING your picture our Curvy Girl Facebook page. (By posting to our fb page, you acknowledge that this will be available to be viewed by the public.)  Go to our www.Facebook.com/curvygirlinc   page and share your photo on our wall. (Or you can add it here to our blog comments section. Submissions to our email or via private message to our facebook account are not eligible. They have to be shared publicly by you to be entered into the contest.)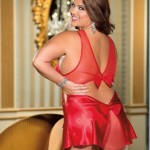 We will take the Top 5 photos (the one's with the most comments, likes, and shares) and put the TOP 5 on our Facebook page for our FANS to vote for their favorite. The winner will be notified on February 1st and the winner will get to choose 1 item from our ONLINE lingerie store   www.CurvyGirlInc.com/Buy-Lingerie and will also win a my FAVORITE vibrator, the 5 Speed Bullet!  (Lingerie value max Continue reading →